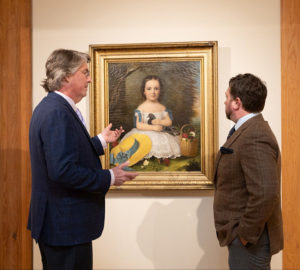 Greg Thompson Fine Art Advisory Services provides consultation and guidance to collectors who are interested in modern and contemporary art from both the primary and secondary markets.
The goal of Greg Thompson Fine Art Advisory Services is to educate new collectors and help them approach the art world with ease, as well as help established collectors enhance and strengthen their collections which will increase in value over time.
Greg Thompson Fine Art offers a broad understanding of the art market with over twenty-five years of experience working in and with galleries, artists, museums, private and corporate collectors. If you are looking to build an art collection that enhances the quality of your life and increases in value over time, let us put our expertise and relationships to work for you.
Art Collection Development
Knowing your art collection is one of your most prized possessions, we are here to help you develop and manage it. We offer a full range of collection development services including:
A comprehensive cataloguing of your collection and market analysis.
Providing guidance on your collection's focus to develop both short and long-term collecting goals which make your collection stronger and more valuable.
Make you aware of opportunities for acquisition of important works with discretion across the full spectrum of the art world and offer historical data and market analysis to help you make informed buying decisions.
Offer advice and consultation on deaccession.
Art Collection Management
Annual evaluation of your collection and market analysis alerting you to prime opportunities to acquire and de-access works of art which are in line with your short and long-term collecting goals.
Advise on museum loans, charitable contributions and tax deductions as they pertain to the art world.
Manage the logistics of your collection including: shipping, conservation, framing, curated installations, lighting, storage and insurance.