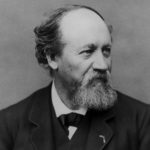 French (1824 – 1898)
Eugène Louis Boudin was one of the first French landscape painters to work en plein air. Called "the king of the skies" by Jean-Baptiste-Camille Corot, he is widely known for his many beach scenes depicting everyday people enjoying the new modern life in France awarded by the Industrial Revolution.
Born in Honfleur, France in 1824, Boudin was the son of a harbor pilot. In 1835, the family moved to Le Havre, where Boudin's father opened a stationery and picture frame shop. It was in his father's store where Boudin became acquainted with Jean-François Millet, who encouraged young Boudin to follow an artistic career. At the age of 22, he left Le Havre to travel through France and Belgium and paint full-time. In 1850, he earned a scholarship and enrolled as a student in the studio of Eugène Isabey in Paris and worked as a copyist at the Louvre. His work was first called to public attention by Charles Baudelaire upon his debut at the 1859 Paris Salon. During this time, Boudin befriended a young Claude Monet and convinced him to try his hand at landscape painting. The two remained lifelong friends, and Monet later paid tribute to Boudin's early influence. Boudin won several Salon medals in the 1880s and in 1892 was made a knight of the Légion d'honneur. The arc of his illustrious career was far-reaching. He was one of the few artists in France who began painting in the Romantic and traditional style of the Ecole des Beaux-Arts which exhibited annually at the prestigious Paris Salon and transitioned with ease and success into French Impressionism first showcased at the Salon des Refusés in Paris.
Collectors of Boudin's art are as numerous and expansive as his career including: The Louvre and the Musée d'Orsay in Paris, The Hermitage in St. Petersburg, the National Gallery in London, the Prado in Madrid, the Metropolitan Museum of Art in New York, the National Gallery of Art in Washington, D.C. and the Dallas Museum of Art