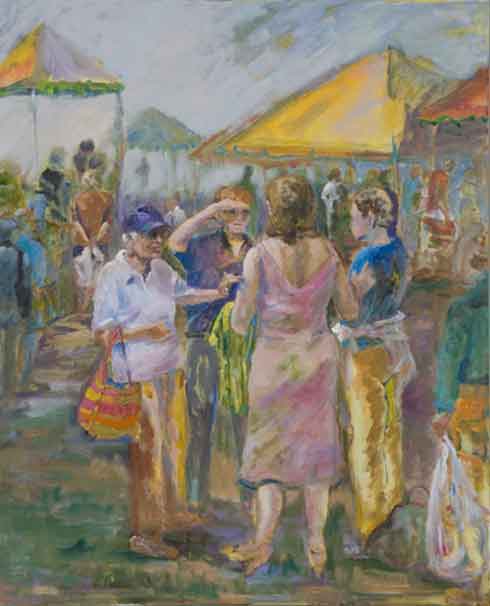 November 19, 2010 – January 14, 2011
Thompson's paintings come from her travels, from ordinary objects that catch her eye in a new way, and from people caught in a pivotal moment. Her atmospheric strokes of color, her washes of light, and her sense of place engage the viewer and invite lingering.
Thompson prefers to paint on site. If this is not possible, she relies on the site-made sketches, color notes, and journal entries to supplement photographic records. Her work is in public and private collections locally, on the east coast, and in France and Bali.
Please join us for the Opening Reception with the Artist on November 19, 2010 from 5:00 – 8:00 p.m.